Japan's Nikkei closes at 15******
Tokyo stocks closed sharply lower Thursday, with the benchmark Nikkei stock index falling to a 15-month low as investors offloaded issues amid concerns over the Ukraine issue.
The 225-issue Nikkei Stock Average dropped 478.79 points, or 1.81 percent, from Tuesday to finish at 25,970.82, marking its lowest closing level since November 20, 2020.
Markets here were closed on Wednesday for a national holiday.
The broader Topix index of all First Section issues on the Tokyo Stock Exchange, meanwhile, lost 23.50 points, or 1.25 percent, to close at 1,857.58.
Local brokers said that losses were extended from the morning and the market tumbled in the afternoon on reports about the situation in Ukraine.
They added that concerns were now rife that energy costs could soar, as prices for crude oil surged due to the likelihood of disruption of supplies from Russia.
"The Nikkei seems to have fallen to its bottom relative to its valuations and domestic corporate earnings. Investors will now look at how the Ukraine situation affects the real economy and central bank reactions to it," Ikuo Mitsui, fund manager at Aizawa Securities, was quoted as saying.
Other strategists said the market could fall even further over uncertainties over the Ukraine situation, as investors will switch out of riskier assets like stocks and into safe havens.
"Market participants turned risk-averse following the reports. As uncertainties remain over the situation, the Nikkei index could lose further ground following new developments," Shingo Ide, chief equity strategist at NLI Research Institute, said.
Ide added that investors are "worried that higher energy prices could cool the economy. Another concern is that the US Federal Reserve may tighten its monetary policy drastically to battle a possible rise in inflation."
By the close of play, air transportation, rubber product and glass and ceramics issues comprised those that declined the most, and issues that fell outpaced those that rose by 1,294 to 824 on the First Section, while 64 ended the day unchanged.
Rubber product-linked issues extended losses on fears of higher raw materials costs, with Bridgestone skidding down 5.4 percent, while Yokohama Rubber reversed 4.7 percent by the close.
Technology-oriented issues followed their US peers lower, with Screen Holdings and industrial robotics maker Fanuc both dropping 5.4 percent. SoftBank Group, meanwhile, ended the day 6.8 percent lower.
Heavily-weighted Nikkei component Fast Retailing, owner of the Uniqlo chain of casual clothing stores, weighed on the broader market, relinquishing 3.8 percent.
Oil explorers gained on surging prices for crude oil, however, with Japan Petroleum Exploration climbing 4.1 percent, while Inpex soared 7.2 percent.
On the main section on Thursday, 1,594.12 million shares changed hands, rising from Tuesday's volume of 1,138.93 million shares.
The turnover on the penultimate trading day of the week came to 3,628.10 billion yen (US$ 31.62 billion).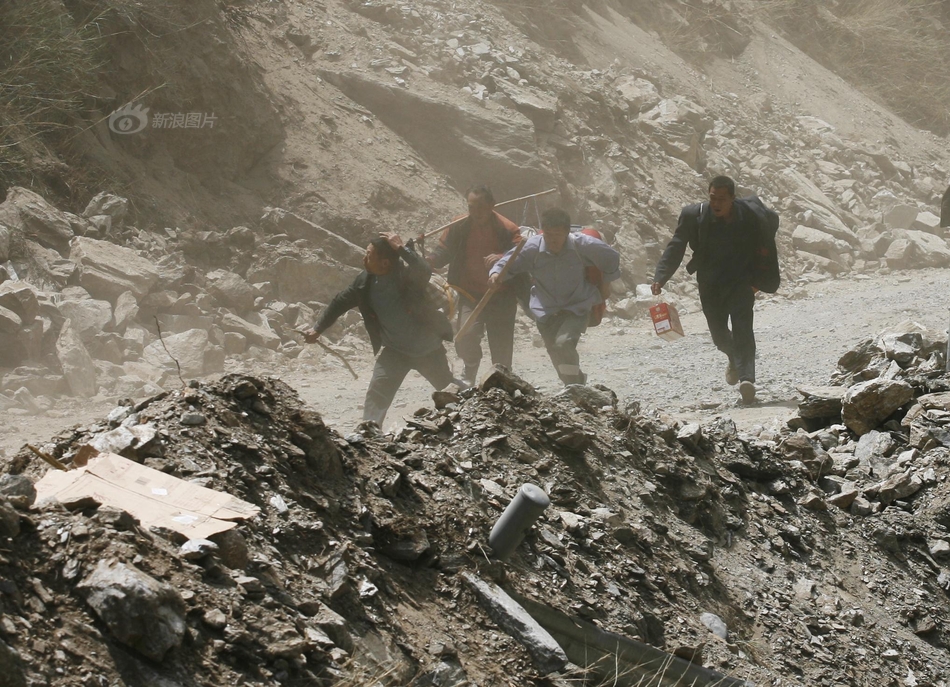 买的二手车问题频出 卖家答应维护将车开走却杳无音讯******
  由于车辆引起的案件可以说是屡见不鲜,近日三原法院西阳法庭两天时间高效化解了一起由车辆引起的纠纷。
  原告周某在被告巨某处购入一辆二手新能源面包车,购入之后周某为了能够更好的使用车辆便给车购买了保险,安装了导航,置换轮胎等给车辆做了一定程度的升级,后将车开回了家使用,但在使用一段时间之后周某发现车辆依然存在各种问题以至于影响正常使用。于是周某便和巨某商谈售后维护等问题,巨某满口答应,可在将车辆开走之后便杳无音讯,周某反复催促无果之后便将巨某告上法庭。
  三原法院西阳法庭在受理案件后,承办法官张敏对原被告进行了深入的调查。在对案件已经有了解和判断之后,便将原被告双方叫来进行调解。法官告知了巨某其行为的严重性,经过耐心细致的调解,巨某对自己的行为全部承认,原、被告双方达成了调解协议,巨某自愿返还周某的购车、升级等各项费用,周某对巨某的现实困境还款日期和还款方式予以宽限并撤销其他诉讼请求。
  通讯员 郝昱 华商报记者 宁军
来源:华商网-华商报
编辑:方正
【彩神ll登录|彩神ll官方登录👉👉十年信誉大平台,点击进入👉👉 打造国内最专业最具信赖的彩票平台,为您提供彩神ll登录|彩神ll官方登录用户登录全网最精准计划软件,APP下载登陆,强大的竞彩网上推荐!!】
Tens of thousands flee as super typhoon hits the Philippines******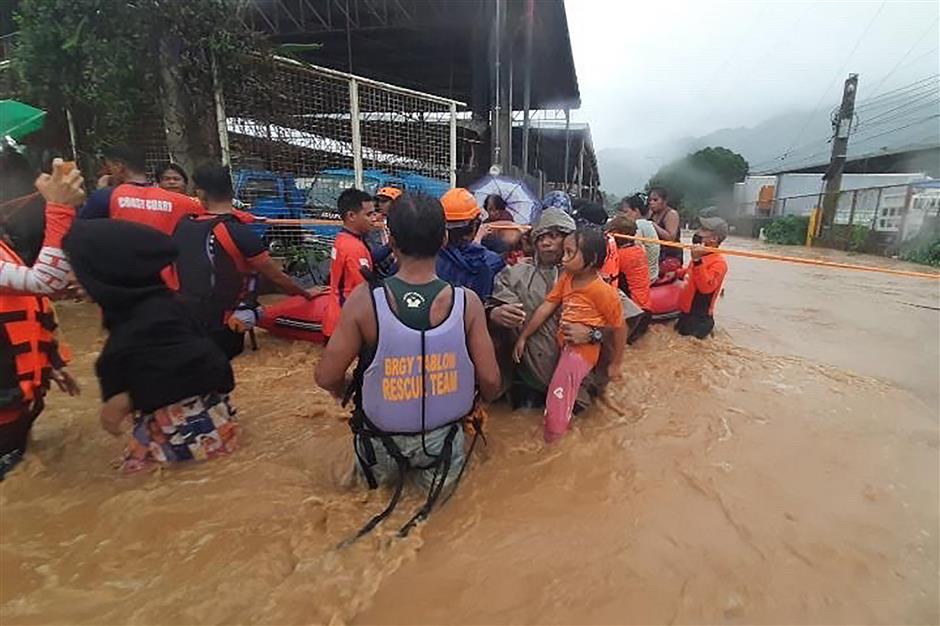 AFP。
Flood-affected Philippines residents are evacuated from their homes next to a swollen river in Cagayan de Oro City on Mindanao Island, amid heavy rains brought by Super Typhoon Rai.。
Thousands of people in the Philippines fled their homes and beachfront resorts as super Typhoon Rai slammed into the country yesterday, with a charity warning the storm could hit coastal communities "like a freight train."
Rai was packing maximum sustained winds of 195 kilometers an hour as it made landfall on the southern island of Siargao at 1:30pm, the state weather forecaster said.。
It is the strongest storm to hit the disaster-prone country this year.。
"This monster storm is frightening and threatens to hit coastal communities like a freight train," said Alberto Bocanegra, head of the International Federation of Red Cross and Red Crescent Societies in the Philippines.。
"We are very concerned that climate change is making typhoons more ferocious and unpredictable."
The weather bureau warned "very destructive" winds could cause "heavy to very heavy damage to structures and vegetation," along with widespread flooding and rain-induced landslides.。
More than 90,000 people sought emergency shelter as the storm charged across the Pacific Ocean, disaster agencies said.。
Evacuations were still under way in areas in the typhoon's path. Among the evacuees were domestic tourists visiting the country's beaches and dive spots ahead of Christmas.。
Foreign travelers are still banned from entering the Philippines under COVID-19 restrictions.。
Verified video shot by tourists in Siargao showed trees swaying violently as people waited for the full impact of the typhoon.。
In the town of Dapa, families slept on the floor of a sports complex turned into a temporary evacuation center.。
Scores of flights have been canceled and dozens of ports temporarily shut as the weather bureau warned several meter-high storm surges could cause "life-threatening flooding" in low-lying coastal areas.。
Weather forecaster Christopher Perez said the winds could "topple electric posts and trees" and damage houses made of light materials.。
"Brace for heavy rains, brace for strong winds too," Perez told a briefing.。
Rai, locally named "Odette," is hitting the Philippines late in the typhoon season, with most cyclones developing between July and October.。
It is the second super typhoon to threaten the country since September when Chanthu grazed the northeastern tip of the main island of Luzon.。
Scientists have long warned that typhoons are becoming more powerful, and strengthening more rapidly, as the world becomes warmer because of man-made climate change.。
A super typhoon is also known as a category five hurricane in the United States.。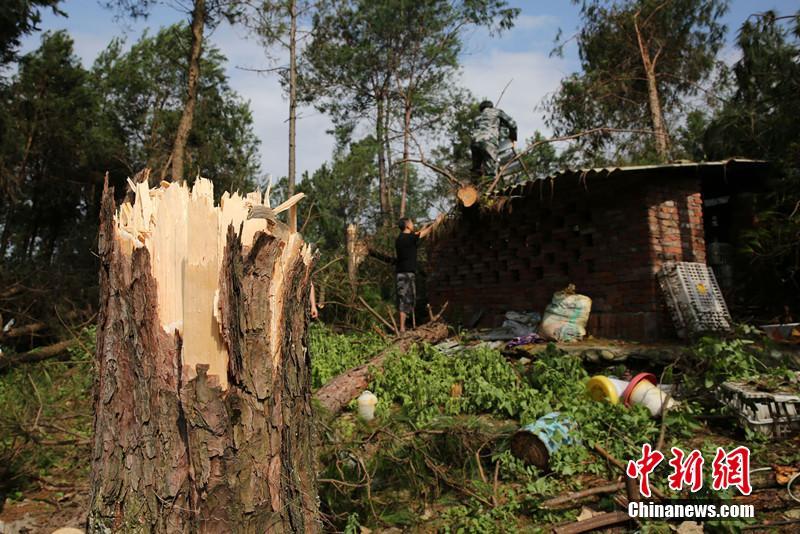 Riyadh Season to feature Maradona Cup between Barcelona and Boca Juniors******
RIYADH, Oct. 25 (Xinhua) -- Saudi Arabia's second edition of its Riyadh Season will play host to a football event called the Maradona Cup on December 14.
The event, which is a tribute to Argentinian football legend Diego Maradona, will see Spanish side FC Barcelona take on Argentina's Boca Juniors, both of whom Maradona played for.
The Riyadh Season will also host another football match in January 2022 between French giants Paris Saint-Germain and a team comprising players from Saudi clubs Al-Hilal and Al-Nasr.
The 2021 Riyadh Season, which began on October 20 with a parade, aims to attract a diverse audience with more than 7,000 events, including music, arts, theater, food and sports.
The season, part of initiatives to promote diversity in the kingdom, will continue until March 2022 and the various activities are held in an area spanning 5.4 million square meters throughout 14 different zones in Riyadh.
Enditem
我和老公下个月就要结婚了,婆婆和公公打算也搬进我们的婚房!
1.福特汽车与印度工厂员工达成遣散协议 平均每人获62个月薪水
2.造车新势力9月交付PK:小鹏罕见三连降
3.飞机零部件产量因劳动力短缺而停滞
4.瑞幸复活,但它的对手早就不是星巴克